Northumberland High School


Class Of 1971


Not a member?
JOIN HERE
Find and click on your name.

UPCOMING BIRTHDAYS

THE OFFICIAL WEB SITE OF
THE NORTHUMBERLAND HIGH SCHOOL CLASS OF 1971 ALUMNI, INC.
(A 501c3)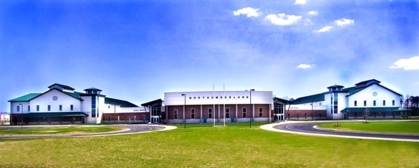 NHS Class of 1971 Awards Scholarship to Graduating NHS Senior
Pictured above with the recipient Ms, Emma Smith are members of the Scholarship Committee, Mr. Charles Holden, Alumni Pres., Mrs. Flossie Dobyns, Chairperson and Mr. Marshall Parker.
On June 3, 2021, the Northumberland High School (NHS) Class of 1971 Alumni Association, Inc. had the esteem privilege of awarding a 2021 NHS graduating senior a college scholarship.
The NHS Class of 1971 Alumni Association, Inc. is a non-profit, 501c3, tax exempt organization established to promote the spirit of alumni unity and camaraderie and to provide community service in the Northumberland County area.
Each year the Association conducts one community service project with the primary focus on NHS. The project for 2021 is a $1000 scholarship presented to a student who demonstrated exceptional performance in academics, leadership, and community service and indicated a desire to pursue higher education at a four-year college/university. The winner of the 2021 scholarship is Ms. Emma Smith. Emma has a 4.424 GPA and ranks #6 of 108 graduating seniors. Emma plans to attend The College of William and Mary in Williamsburg, Virginia and major in Science and Medicine.
Emma has clearly distinguished herself as a deserving scholarship recipient in several areas. She is focused, responsible, ambitious, and capable of leveraging obstacles to build strength to meet future challenges. She is hopeful and committed to making the future better through service and believes education paves the road to success. Emma is truly an exception student as reflected by the many awards and recognitions she has received during her high school years.
The scholarship to Ms. Smith was made possible through the donations received from our generous donors. This year the Association's partnered with The Give Local 757 Initiative to raise money for the Association's scholarship program. The Give Local 757 was created by the Virginia Peninsula Community Foundation to conduct fundraisers to raise money to spark and grow local philanthropy. We reached and exceeded our monetary goal thanks to the many generous donations we received, and we thank everyone who participated to make this a success.
The NHS Class of 1971 congratulates the NHS graduating class of 2021 for achieving another milestone as they begin a new chapter in their lives.
ANNOUNCEMENTS
We would like to get in touch with you.   Please complete your profile.  If anyone knows how to get in touch with someone else, either contact them yourself and tell them about it or pass the information along to someone who will.  Before we got high tech, word of mouth worked and it still does.  We just need to use it.
I am looking for the whereabouts of teachers from Fall '66 to Spring '71. The committee has decided to include teachers from both schools and all grades. If anybody knows anything about any of these teachers, please help me out.
UNKNOWN AT PRESENT: (If anyone knows anything about the status of the following teachers, please provide us with the information)
Larry Fields - Shop, Vocational Agriculture - 1968 - 1969
Charles Scott - Science, Vocational Agriculture - 1968
Gregory Craig - English - 1969
Barbara Bowers - English - 1969
George Whalen - English - 1969
William Shield - Science - 1969
James Townsend - Agriculture - 1969 - 1971
Doris Booker - English - 1970
Jerry Durham - English - 1970
George Griffin - Agriculture - 1970
John M. Creger - Vocal & Instrumental Music - 1971
Barry Stevens - Art - 1971
Thank you, Kathy Simmons Shirilla