Northumberland High School


Class Of 1971


Not a member?
JOIN HERE
Find and click on your name.

UPCOMING BIRTHDAYS

THE OFFICIAL WEB SITE OF
THE NORTHUMBERLAND HIGH SCHOOL CLASS OF 1971 ALUMNI, INC.
(A 501c3)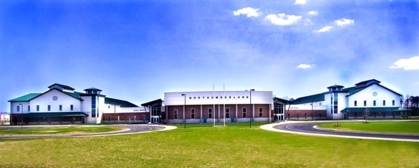 May 11, 2021
SCHOLARSHIP FUNDRAISER
GIVE LOCAL 757 ANNUAL DAY OF GIVING
Dear Classmate:
Re: Scholarship Fundraiser Request for Donation
The purpose of this email is to provide you with specific information on how to make your donation in support of our Scholarship Fund Drive. As mentioned in my previous email, because of COVID-19, we have partnered with Give Local 757 to conduct an online scholarship fund drive to raise money for scholarships. The Association Scholarship Fundraiser goal is $6500.

We have designated 13 Fundraisers who have developed their personal pages with their personal stories to encourage people they know to support our Scholarship Fundraiser. We ask you to reach out to one of the fundraisers below and donate through their personal page or you may go to the Association main page https://www.givelocal757.org/organizations/northumberland-high-school-class-of-1971-alumni-association-inc to make your tax deductible donation.
| | |
| --- | --- |
| Fundraiser | Email |
| Tish Kelly Butler | tish.butler@mac.com |
| Kyndia Riley | ksr8ff@virginia.edu |
| Rob Dobyns | robodob16@verizon.net |
| Dwight Caster | gonefishing621@yahoo.com |
| Denise Dobyns Harris | ldharris9927@verizon.net |
| Sarah keeve Laws | salaws@verizon.net |
| Diane Owens Crosby | yvette53us@yahoo.com |
| Carolyn Williams Parker | carolynp56@gmail.com |
| Gwen Blackwell Rollins | g19t53r@aol.com |
| David Wiggins | Wiggduck@yahoo.com |
| Charles Holden | nupe81@gmail.com |
| Brenda Yerby Bullock | drbabullock@gmail.com |
| Lena Downing Handy | lenad@ncua.gov |
We hope you will join us in reaching our scholarship fundraising goal of $6,500. If you prefer to donate by check, please make your check payable to: NHS Class of 1971 and mail it to the address below. Please note on the memo line: GL757 Scholarship Fundraiser.
Robert Dobyns
3413 Stonesboro Road
Fort Washington, Maryland 20744
Thank you in advance for your donation.
ANNOUNCEMENTS
We would like to get in touch with you.   Please complete your profile.  If anyone knows how to get in touch with someone else, either contact them yourself and tell them about it or pass the information along to someone who will.  Before we got high tech, word of mouth worked and it still does.  We just need to use it.
I am looking for the whereabouts of teachers from Fall '66 to Spring '71. The committee has decided to include teachers from both schools and all grades. If anybody knows anything about any of these teachers, please help me out.
UNKNOWN AT PRESENT: (If anyone knows anything about the status of the following teachers, please provide us with the information)
Larry Fields - Shop, Vocational Agriculture - 1968 - 1969
Charles Scott - Science, Vocational Agriculture - 1968
Gregory Craig - English - 1969
Barbara Bowers - English - 1969
George Whalen - English - 1969
William Shield - Science - 1969
James Townsend - Agriculture - 1969 - 1971
Doris Booker - English - 1970
Jerry Durham - English - 1970
George Griffin - Agriculture - 1970
John M. Creger - Vocal & Instrumental Music - 1971
Barry Stevens - Art - 1971
Thank you, Kathy Simmons Shirilla